Professional development alert: Evidence-based emotional intelligence training can improve your work success and your life.
A group of investigators from Belgian universities on the leading edge of discovering the science of emotional intelligence recently reported the results of ground breaking research:  evidence-based emotional competency training can lead to sustainable improvements in several important life domains, including employability.  This important study is the first chapter in the story about what appears to be the very important implications of earlier research which showed that emotional competency can be improved through a brief training program.  The investigators chart out possibilities for exciting and important future directions on their research compass.  See the prior post about the earlier work.  Since this study also discussed a link between employability with emotional competency training, persons interested in getting work or keeping their jobs may want to read further.
What does "emotional competency" mean?
The term "emotional competency" also means "emotional intelligence" according to the study's authors.  This term generally refers to the way in which we process the emotions that we experience.  These researchers bundle definitions and terms from other leading scientists, and define it as "individual differences in identifying, expressing, understanding, regulating, and using emotions."  The emotional intelligence model utilized by these researchers has three levels:  knowledge [what people know about emotions and how to deal with emotional situations]; ability [how people can apply emotion knowledge in an emotional situation and to implement a strategy]; and trait [emotion-related dispositions, also thought of as a propensity to behave a certain way in emotional situations].
Why is the concept "emotional competency" important?
Emotional competency impacts life and adjustment on many levels.  Thirty years of research points to the "crucial" role of emotional abilities and dispositions for adjustment in our lives and on many levels.  The research report cites a number of studies, from investigators and commentators in a wide variety of research domains, which demonstrate that higher trait or ability emotional competency is associated with greater psychological well-being [greater well-being, higher self-esteem, and lower risk to develop psychological disorders or burnout], improved social relationships [better social relationships, and possibilities for romance], greater academic achievement, higher job performance, and improved physical health [deficits associated with onset or severity increases in somatic disorders and also linked to likelihood of adopting unhealthy behaviors].
What questions did this research attempt to answer?
The research study authors noted that a number of emotional intelligence interventions have become available, especially in organizations and schools.  They note, however, that while scientifically validated programs for children have been successful, programs for adults have drawbacks.  Important questions about emotional competence training and adults remain unanswered according to the study authors.  Their research attempted to answer the following questions:
is it possible to meaningfully improve the emotional competency of adults?
do changes in emotional competency in adults last?
do changes in emotional competency in adults lead to changes in personality?
what changes in terms of well-being, health, social relationships, and work success can be expected from improvement in emotional competency?
What training program did the researchers design to attempt to answer their questions?
The research team utilized what they termed "empirically supported theories and methods" regarding components of emotion, work on facial expressions, and effective emotion regulation strategies to design the teaching modules.  The training program, 18 hours in duration, focused on teaching the participants to learn basic theoretical principles about emotions in four areas: identification, understanding, regulating, and using emotions in self and others.  The program used short lectures, role-playing games, group discussions, and work in dyads.  Diary entries about daily emotional experiences also had to be made.  The participants had to analyze these in light of the emotion theories presented in the teaching modules.  The program also trained the participants on how to apply this learning in their everyday lives.
What did the researchers do to answer to their questions?
The investigators used two controlled experiments.  Study 1 investigated whether emotional competency could be improved in young adults and whether any increase would lead to significant changes in personality traits.  This study utilized several measures:  a self-report assessment of global emotional competence, a vignette-based measure of emotion strategy selection in response to emotion-eliciting situations to measure emotion regulation, a test of emotion understanding which assesses knowledge of emotion appraisal, and a widely used personality inventory.  The participants in Study 1 attended 18 hours of training, kept personal diaries of daily emotional experience, and received e-mail reminders about substantive matters which reminded them about class materials and subjects.  The participants completed all measures three times:  before the intervention, at the end of the training, and at the end of 6 months.
Study 2 included the measures employed in Study 1.  Additionally, the investigators used various indicators of psychological, somatic, social, and work adjustment.  These measures assessed mental disorders, somatic complaints, happiness, life satisfaction, and global social functioning.  Study 2 added drama improvisation training to control for the effects of group activity, expectations, social support, or group processes, including a caring trainer.  The research team added an informant report, known as a "360", evaluation of emotional competency.  Perhaps the most interesting and innovative addition in Study 2 was "an assessment of an important behavioral outcome:  the probability of being hired by a future employer."  The investigators accomplished this by having human resources professionals view video recorded interviews in which the participants' responded to a private life problem and a work situation.  The human resources professionals judged whether they would hire a particular participant, or keep the participant in a recruitment pool, by viewing just the video interview.
What results did the researchers obtain in their experiments?
The findings in Study 1, according the investigators, indicated "the training group showed a significant improvement in emotion understanding, emotion regulation, and overall emotional competence directly after the intervention."  They reported that the changes remained stable over a 6 month period.  An immediate increase in one personality dimension, extraversion, occurred.  The study participants also showed a progressive increase in agreeableness and a progressive decrease in neuroticism 6 months after training.  The investigators also reported "The more participants learned to understand and manage their emotions, the more socially and emotionally stable they became."  Intense emotional intelligence training can actually change personality traits.  These personality changes, the investigators also suggest, are associated usually with high emotional competency.  Examples there include positive transformations in well-being, health, and work and also have performance-related benefits.  The investigators examined whether their training could effectively enhance those correlates of emotional intelligence in Study 2.
Study 2 utilized the same measures as Study 1.  The investigators also included pre- and post-intervention measures of various indicators of psychological, somatic, social, and work adjustment.  The second experiment also included an informant report of emotional competence and an assessment of the probability of being hired by a future employer.   The investigators reported that Study 2's results showed a "significant increase" in several items:  self-report global emotional competency, emotion regulation, happiness, life satisfaction, global social functioning, informant-report global emotional competency, and employability for the intervention group.  Additionally, they report that the intervention group showed a "significant decrease" in somatic complaints and mental disorders.  Study 2 showed that the emotional competency training intervention "leads to a wide array of positive consequences":  reports of significant improvement in physical health, mental health, happiness, life satisfaction, and global social functioning.  The final reported conclusion is "employability also increased following the EC intervention, as a diverse panel of human resource professionals were more likely to hire participants after the training."
Why are the results important?
A summary explains the importance of the investigators' work:  "This study is the first to investigate how a rigorous, evidence-based EC training can lead to sustainable improvements of emotional functioning, long-term personality changes, and important positive implications in various life domains."  As a result of an 18 hour training program, sustainable improvements in emotion regulation, emotion understanding, and overall emotional intelligence occurred in the study participants.  These changes lasted 6 months.  Additionally, long-term significant changes in personality dimensions occurred.  Training group participants became more extraverted, more agreeable, and less neurotic.  The results obtained through the study's research design also confirmed that the positive changes in psychological well-being, subjective health, quality of social relationships, and work success occurred due to the content of the program.  The investigators reported that they "consider the changes as meaningful in people's lives."
This research breaks new ground.  Further research will probe or refine its meaning and implications.  The inquiries will head toward several directions focused on several important issues:  sample size and makeup; differences in participant motivation; differential effects of the intervention instructors and trainers; objective measures of structural and functional changes in the brain associated with the development of emotional intelligence; duration of the lasting effects of the change.
The conclusion describes the results as "promising".  Evidence-based training can cause enhanced emotional intelligence.  This "improves people's lives".  Finally, "Applications of this intervention in health, educational, and organizational settings offer a promising approach to developing and promoting effective life skills."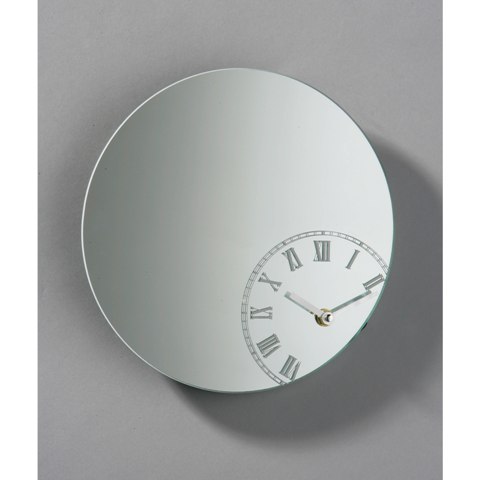 Evidence-based emotional intelligence training and lawyers?  It should be "when"…
Emotional abilities and dispositions for adjustment play crucial roles in life and work.  This ground breaking research establishes that a rigorous evidence-based emotional intelligence training program can lead to meaningful changes in the lives and work success of adult participants.
Several postings on Psycholawlogy under the tag "Emotional Intelligence" make the case for the importance of EI for the legal profession and its members.  Improvements in the health and well-being and life satisfaction, subjective physical health, social relationships, and enhanced employability should be desired.  Daily headlines highlight the employment concerns for law students and lawyers.
The legal profession, beginning with law school, has perhaps over-emphasized its necessary cognitive foundations.  Lawyers, it seems, do not pay sufficient attention to their emotional life and needs.  Look in the mirror or in the office next door.  Our well-being is sub-optimal, physical and mental health suffer and decline, and we fail to maximize our employability and work success.  These issues need attention.
The type of emotional intelligence training and results obtained as described in this posting suggests that an emotional intelligence solution strategy exists.  We know the "who".  The research results described here answer the "what" and "how" questions.  The question is not "why".  It is "when" do I start?
Source:  Nelis, D., Kotsou, I., Quoidbach, J., Hansenne, M., Weytens, F., Dupuis, P., & Mikolajczak, M. (2011). Increasing emotional competence improves psychological and physical well-being, social relationships, and employability. Emotion DOI: 10.1037/a0021554
Thank you. Your visit to Psycholawlogy is appreciated.  If you have questions about this posting or topic, have suggestions for future topics or postings, or desire additional information or want a copy of the research article discussed, please contact me through Adlitem Solutions or email me at dan@adlitemsolutions.com.  Thank you again.
Dan DeFoe JD MS – Adlitem Solutions:  Organization Development for Professional Services and the Legal Profession | People. Projects. Practices.  Adlitem Solutions, through its lead consultant, Dan DeFoe, leverages 20+ years of legal experience plus an advanced degree in applied behavioral science to discover, design, and deliver custom professional development solutions for lawyers, judges, and other members of the legal profession and their firms or organizations which utilize emotional intelligence strategies.  I look forward to receiving and would appreciate your questions or feedback.  Please visit Psycholawlogy again soon.  Thank you.
I'm an attorney with 20+ years of experience and have an MS degree in organizational development psychology. I provide normal personality and emotional intelligence assessments, assessment interpretation and feedback, and professional development planning and training activities for lawyers, judges, other legal services providers, and their organizations.
Latest posts by Dan DeFoe (see all)
Google+
If you enjoyed this article, please consider sharing it!